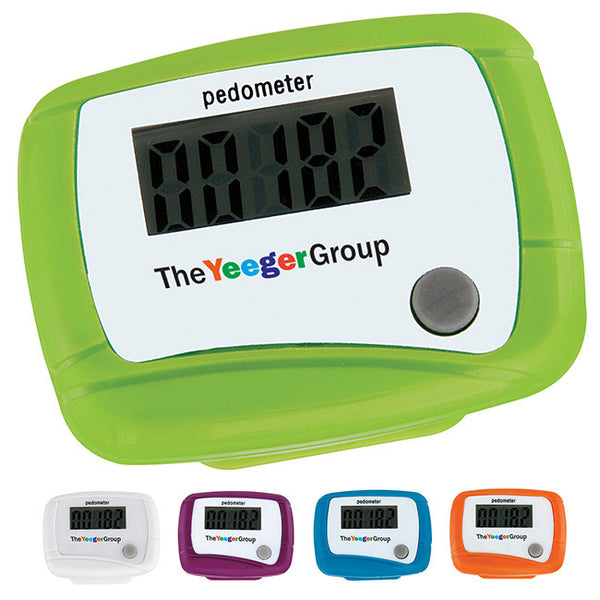 EH-40613
Get in step with great savings with this classic pedometer. Great Colours and an even better price make this a perfect giveaway for your next health or fitness event.
Step-counter with belt clip, Measures up to 99,999 steps
Material: Plastic
Size: 1-7/8"w x 1-1/2"h x 13/16"d
Production Time: 5 days.
Add to wishlist