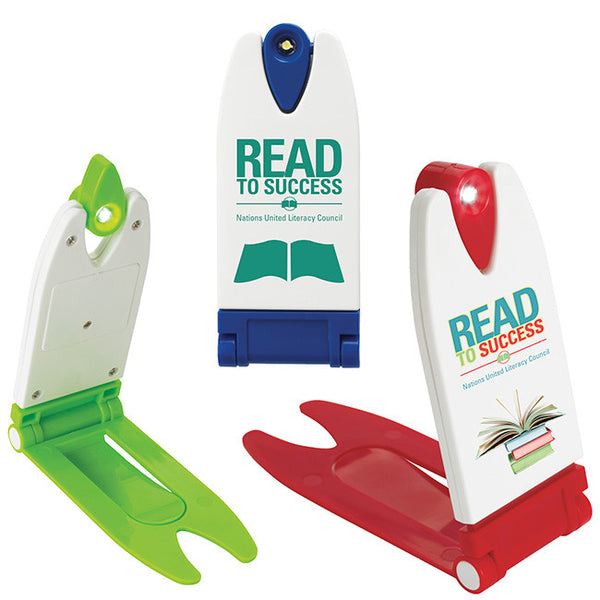 EH-31702
This handy booklight features an adjustable LED light and clip allowing for easy reading at night and in dark areas. Folds flat for easy storage, includes a large imprint area and comes in fun bright Colours.
Adjustable LED light with swivel feature, Stands alone or clips to a book
Material: ABS (Acrylonitrile butadiene styrene) Plastic
Size: 1-5/8"w x 3-7/8"h x 1/2"d
Production Time: 5 days.
Add to wishlist