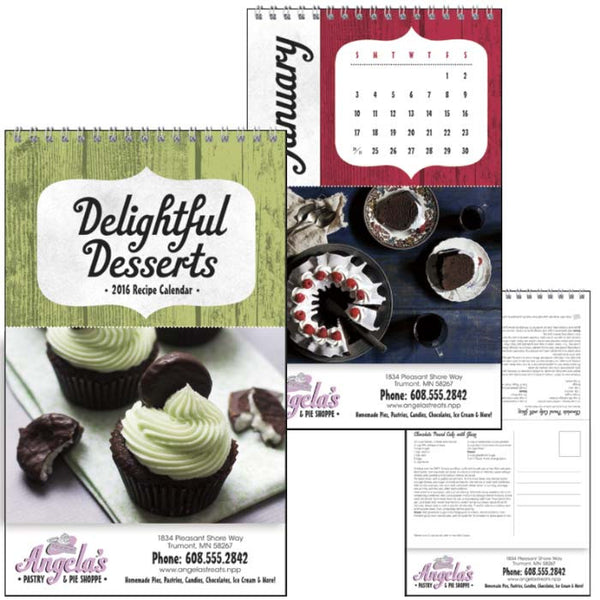 EH-5505
This calendar has delightful desserts with recipes to keep and to share. Each recipe is printed twice, one to keep and the other on a postcard to send to a friend.
2016 Calendar, When the year is over remove the backmount and save as a twin-looped dessert recipe booklet, Top markets: grocery stores, food distributors, kitchen retailers
Material:
Size: 6"w x 10"h
Production Time: 5 days.
Add to wishlist