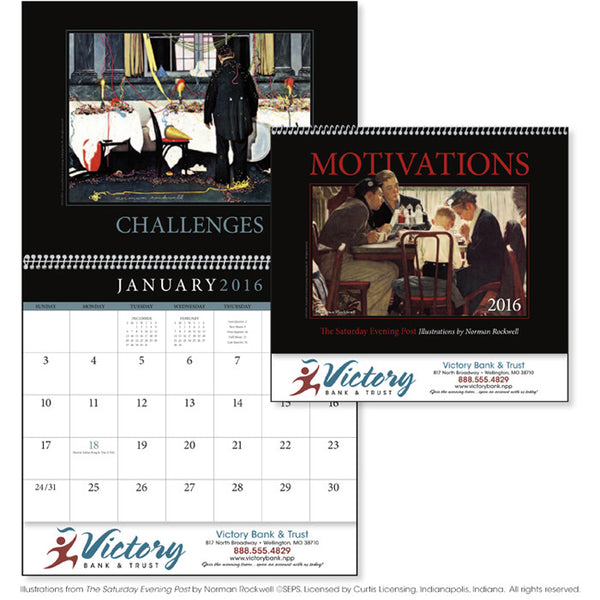 Motivations - The Saturday Evening Post
EH-1112
Motivations - The Saturday Evening Post Illustrations by Norman Rockwell. A great combination of motivational words and Norman Rockwell illustrations from The Saturday Evening Post.
2016 Calendar, Add value to your calendar with an extra sheet and/or an Insights backmount for no additional cost, Top markets: financial, insurance, health care
Material:
Size: 11"w x 10"h Closed, 11"w x 19"h Open
Production Time: 5 days.
Add to wishlist