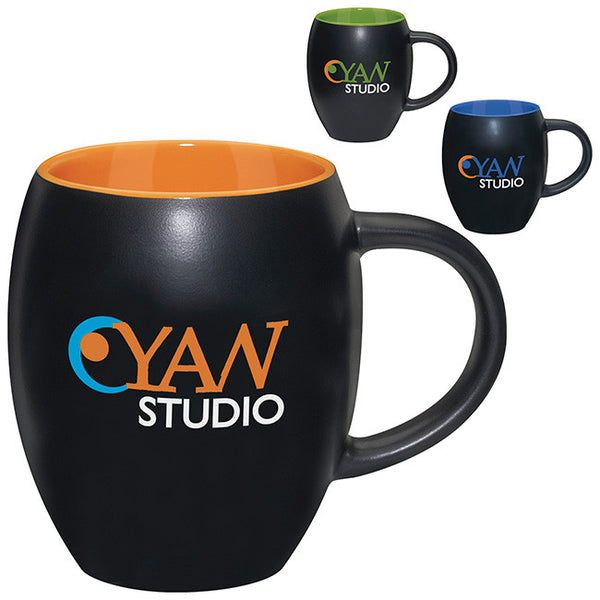 Matte Barrel With Color Mug - 17 oz.
EH-45515
New update to an old classic, our barrel shaped mug with color interior.
Great barrel shape with colorful interior, Matte-finish exterior, 17 oz. capacity when filled to the rim
Material: Ironstone Ceramic
Size: 5-5/8"w x 4-1/2"h x 4"dia.
Production Time: 5 days.
Add to wishlist