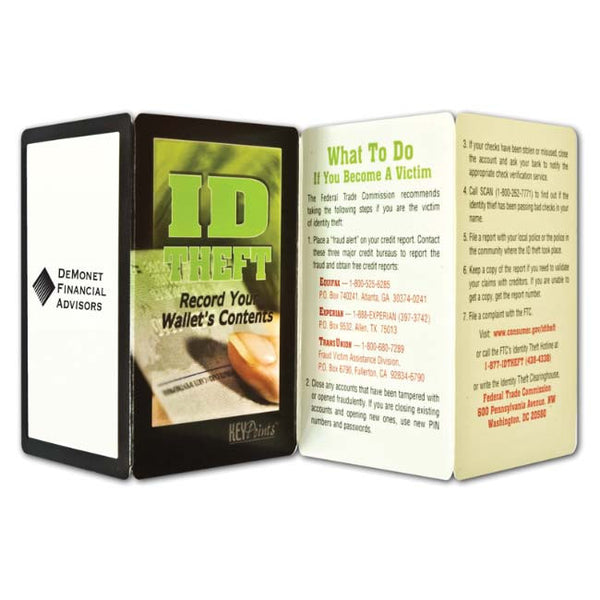 EH-20648
Identity theft is one of the fastest growing crimes in the country today. Learn how to prevent it and what to do if it happens to you.
Fact-filled fold-up guide to interesting and informative topics, 8 panels front and back fold to credit card size
Material: Paper
Size: 2-1/8"w x 3-3/8"h (folded)
Production Time: 7 days.
Add to wishlist