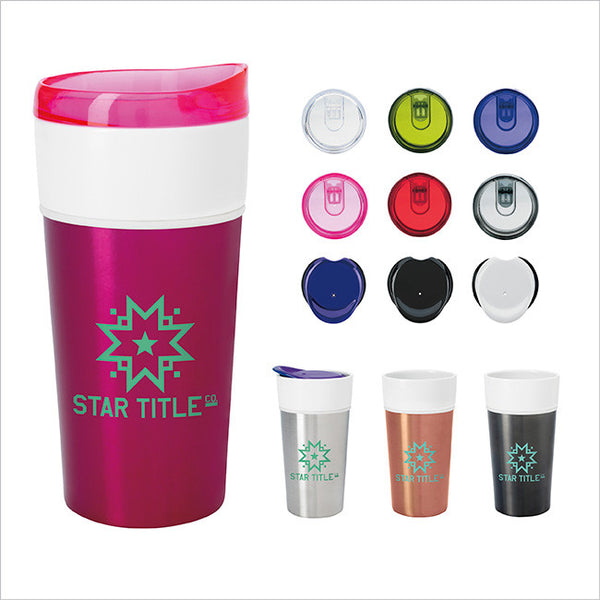 EH-46043
Blending the best of both worlds, this Stainless & Ceramic Tumbler features a stainless steel exterior to help keep hot beverages warm longer, and a ceramic inner liner that's like sipping from a favorite coffee mug.
Ceramic inner with stainless steel outer, Leak-proof acrylic lid with removable EZ clean slider, Cushioned bottom pad, Mix and match the lid and base for your perfect combination, 14 oz. capacity when filled to the rim
Material: Stainless Steel, Ceramic, AS (Acrylonitrile Styrene) Plastic
Size: 7-1/8"h x 3-3/8"dia.
Production Time: 5 days.
Add to wishlist