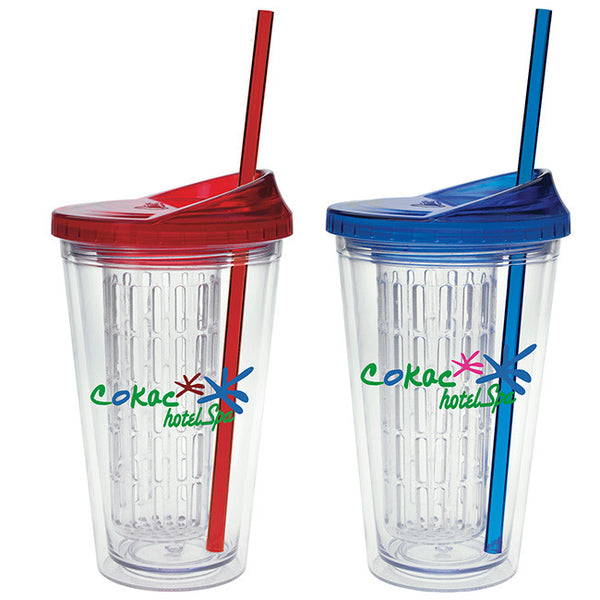 Fruit Infusion Tumbler - 18 oz.
EH-45918
Create natural flavored water with our Fruit Infusion Tumbler. All your favorite fruits can be added to the basket inside this tumbler.
Fill infusion basket with fruit to infuse your drink with fresh flavors, Double-wall insulation, Screw-on, drink-thru lid, Comes with a color-matching straw, Infusion basket reduces tumbler capacity to 14 ounces, 18 oz. capacity when filled to the rim without infusion basket, Intended for cold beverage use only
Material: AS (Acrylonitrile Styrene) Plastic
Size: 6-3/4"h x 3-7/8"dia.
Production Time: 5 days.
Add to wishlist