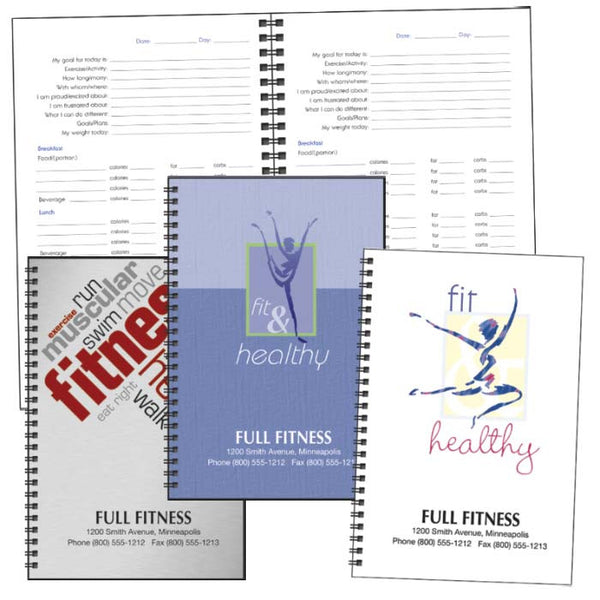 EH-8371
A useful tool for keeping track of food intake and daily exercise. The perfect gift for fitness enthusiasts or dieters. Choose from a white, blue or grey cover design.
Useful for tracking calorie, fat & carbohydrate intake, Pages: 50 sheets (100 pages), Top markets: health care, retail, entertainment and leisure
Material:
Size: 6"w x 9"h Closed, 12"w x 9"h Open
Production Time: 5 days.
Add to wishlist