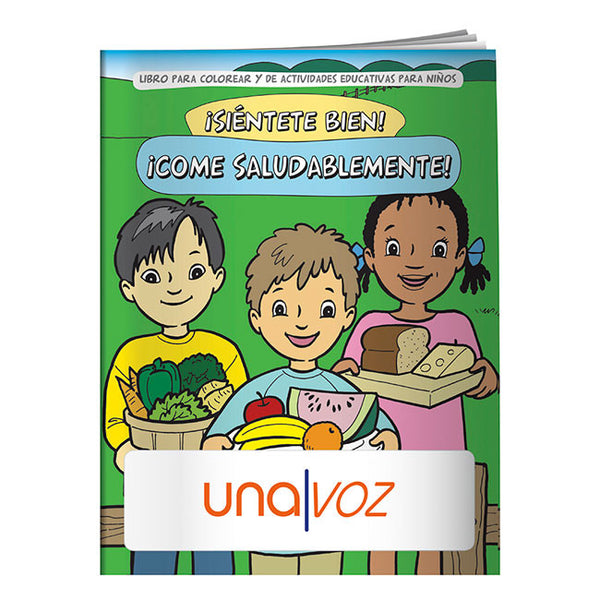 Colouring Book: Eat Healthy (Spanish)
EH-40687
Children learn the importance of eating healthy foods and how these foods will help them grow strong. Facts about different food groups are presented in an interesting way. Spanish version.
16-pages with complete storyline, Creative characters teach valuable lessons, All content in Spanish - ideal for the Hispanic market, Product is CPSIA compliant
Material: Paper
Size: 8"w x 10-1/2"h
Production Time: 7 days.
Add to wishlist