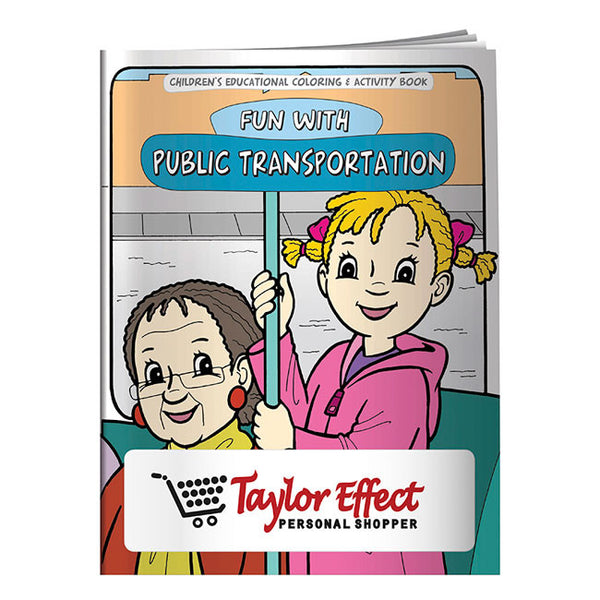 Colouring Book: Adventures in Public Transportation
EH-40660
A little girl and her grandma have adventures on different types of public transportation. They visit a museum on a bus, the zoo on the subway, a farm on the train and the theatre in a taxi, and discover that public transportation is lots of fun!
16-pages with complete storyline, Creative characters teach valuable lessons, Product is CPSIA compliant
Material: Paper
Size: 8"w x 10-1/2"h
Production Time: 7 days.
Add to wishlist