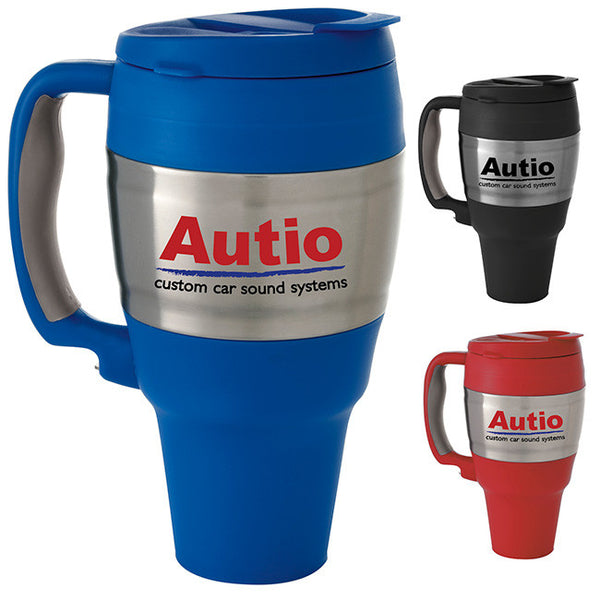 EH-45281
A unique combination of stainless steel and plastic. The transit mug is foam insulated and has a pop up spill resistant drink thru lid.
Stainless-steel and polypropylene outer with polypropylene inner, The original bubba design, bubba double-wall insulation, Press-on, flip-top lid
Material: PP (Polypropylene) Plastic, Stainless Steel
Size: 6-5/8"w x 9"h x 4-13/16"dia.
Production Time: 5 days.
Add to wishlist