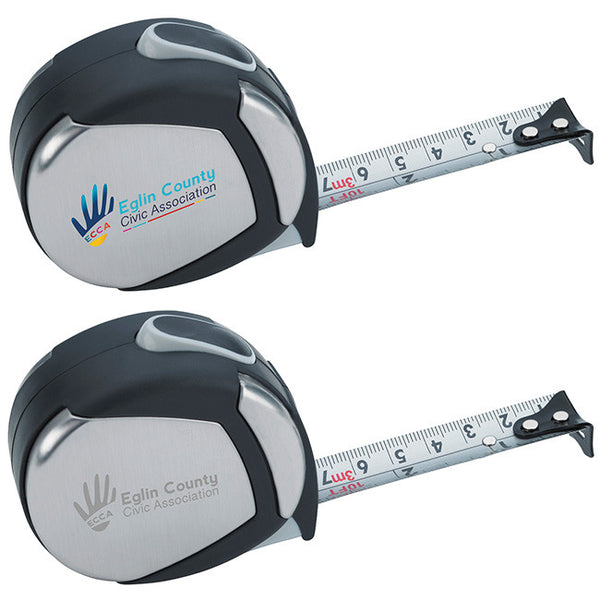 EH-21085
This sleek tape measure is a perfect gift. The slide lock helps to ensure precise measurements with the contrasting blade while the blade brake provides an additional locking mechanism. The belt hook ensures easy transporting.
Metric/inch metal tape blade, Slide lock system, Botton blade break lock system, Belt clip
Material: ABS (Acrylonitrile butadiene styrene) Plastic
Size: 2-5/8"w x 2-3/8"h x 1-1/2"d
Production Time: 5 days.
Add to wishlist